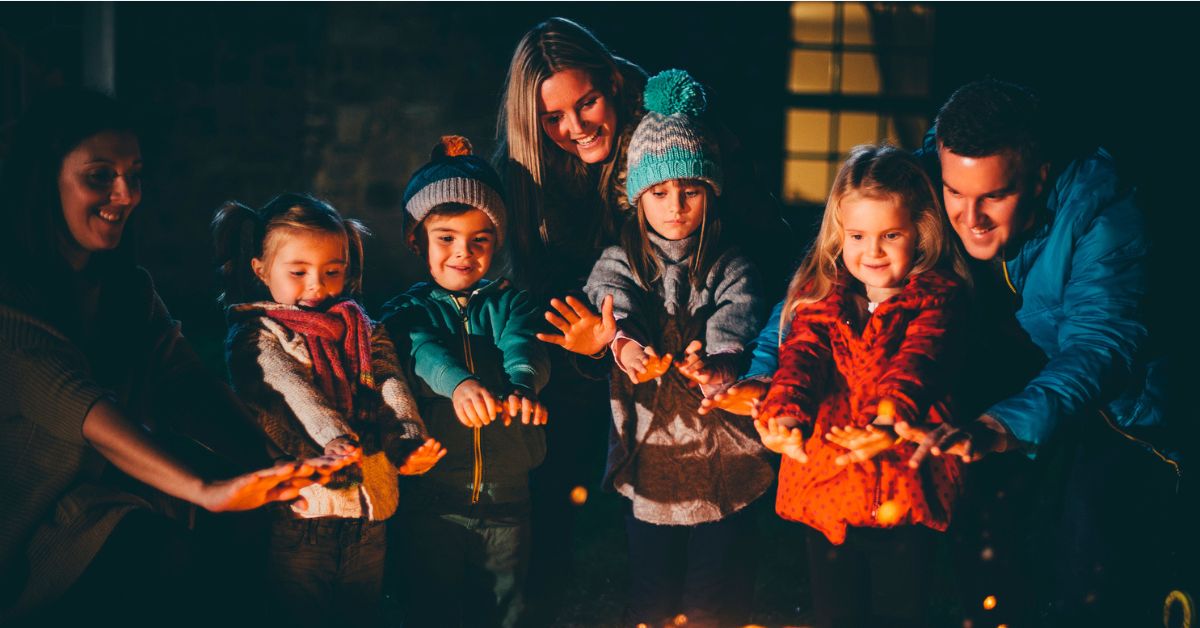 Did you know that October is Fire Prevention Month? During this time, brushing up on fire safety regulations related to outdoor fires is vital to avoid accidents. With bonfires and pits comes the massive responsibility of adequately maintaining the fire and ensuring a safe event for you and your guests.
In the United States, it is estimated that nine out of ten wildfires are started by people. Here are some safety tips you should always follow when hosting an outdoor event.
Use The Pit
When planning a cozy hangout by the fire, confirm you have a safe space to start. Check for any flammable material nearby that can catch fire outside your pit.
After making sure your fire site is good to go, start building your bonfire slowly. You can create your fire using dried leaves or grass and add small twigs or sticks. As the fire grows larger, you can add large pieces of wood. Remember that your fire does not have to be roaring; a small fire can provide you and your guest's heat and warmth while staying safe!
Stay With Your Fire
Never leave your fire unattended. Aside from being illegal, an unattended fire is dangerous. Even a slight breeze can feed your fire and become unmanageable; even without a flame, hot embers and ashes can sometimes ignite nearby flammable materials.
Make sure you have an adult watching the fire, especially if children are around while the fire pit is in use.
Keep Water Handy
Before starting your fire, have water and a shovel nearby. You can use water to douse any runaway flames that may jump outside your fire ring and use the shovel to throw sand or dirt on the flames that are escaping. It is best to keep a few feet of ground outside your fire pit watered down in case a flame goes astray. Putting your fire out the correct way will save you time and allow you to manage your fire better.
Extinguish Your Fire Out Properly
When you finish your bonfire, check that it is put out properly. First, extinguish your fire by dumping water, and then use the shovel to cover the pit with sand or dirt. Ensure that your fire pit is cold before you leave it unattended. If you were using coals to start your fire, guarantee you do not bury them as they can smolder and catch on fire again.
Brevard County's Trusted Outdoor Team
Here at Freedom Outdoor Kitchens, our team offers professionally installed and maintained custom fire features in Melbourne Beach, Viera, Palm Bay, and across Brevard County. A custom fire feature adds an elegant point of interest to your backyard and enables the use of your outdoor space all year. We are pleased to offer free estimates for your fire feature project! Call us today at (321) 415-4109 or contact us online to get started with one of our design experts!